Brief history
A decade ago, sustainable construction was something that was separate or added to the traditional building process. Back then, educational initiatives helped companies become aware and over time those initiatives gave birth to "green construction companies." As one of the top 20 green builders in the nation today, it's just the way we commit and build.
1990 - Company was founded

Our company was founded by Dean Casey, our CEO, in Pittsburgh, PA. Conebrick has been operating as a regional construction and architecture company before evolving into a full-service structural construction and contractor company in the late 1990s. Conebrick has been continuously working hard towards our goals.

2000 - Growing & achieving recognizations

Conebrick had installed 55-strand anchors at Sea Bay in Connecticut. At that time, these were the largest anchors in the United States. The number increased to 60 in the 3 following years after that. Our company has been serving over 500,000 customers up since our foundation in 1990.

2004 - Becomes the leading corporate

From a small company located in the riverside, Conebrick has now become one of the top leading corporates in the construction and renovation field. Our fields of business have also extended to other industries such as electricity and irrigation. Our CEO has been nominated for top 30 influential entrepreneurs of all time.

2010 - Reaching for the top

Our next goal is to be ranked as a member of national top 10 corporates. And currently, we're heading towards that goal with our best. Conebrick received 2009's most prestigious award - the Almana Business Award of the year. We grew into such a successful business thanks to the support from our dear customers.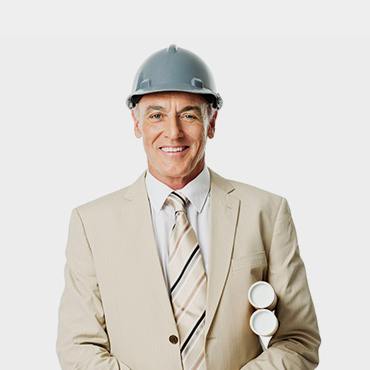 Philosophy
We are an equally committed partner in your team effort. Your project becomes our project. At Conebrick, we build spaces that businesses can thrive in. We strive to quickly understand each client's goals and specifications.

Mr. Dean Casey
Building Renovation
Our specialists are here to assist you as you build and/or expand homes and offices. If you're starting a new service, relocating or changing an existing service, or simply need temporary power our staff can step in to take charge at any time upon request.
Civil Architecture
In the construction industry, development projects usually require the knowledge and understanding of civil engineering and architecture. These are important disciplines that deal with the process of creating structures, such as buildings, airports, churches and houses.
Project Management
A key factor that distinguishes project management from just 'management' is that it has this final deliverable and a finite timespan, unlike management which is an ongoing process. Because of this a project professional needs a wide range of skills; often technical skills, and certainly people management skills.
Need a high quality constructor for your project?